About Jay's Total Car Care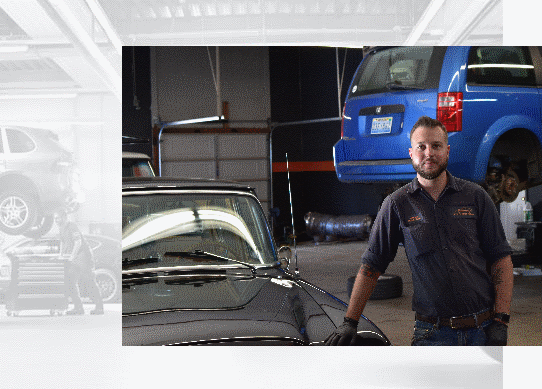 A Reputation Years in the Making
Jay's Total Car Care is a locally owned and operated auto repair service located in Sparks, NV. Jay's Total Car Care has been serving the local community and surrounding areas for six years. Our ASE certified technicians are ready to deal with any car repair needed or vehicle issues you may be experiencing. James Matlock, the Owner, started his career in auto repair with a mobile repair business. Jay gained a reputation for quality work and was able to grow the company to the point that a physical location was needed. We continue to grow because of our dedication to service and integrity.
Jay's Total Car Care is a full-service preventive maintenance and automotive repair center. We perform high quality, guaranteed service you can trust at a fair price. We repair domestic and foreign vehicles and are your best choice for scheduled maintenance of your car, SUV, truck, and fleet vehicles.
They are members of the Better Business Bureau, Chamber of Commerce. Jay has made sure to surround himself with employees that would share the same vision, values, dedication and professionalism that they offer to their clients. That's why they hand-picked their crew to assure you that you and your vehicle are in the best of care. All of the employees here at Jay's Total Car Care are very honest, hard working, most dedicated people you will ever meet.
Our Team
Meet Our Specialists from Car Repair Service
Our team specializes in many different types of vehicles, and since they work on a wider variety of vehicles than their dealer counterparts, their overall expertise is greater, too. By working on many makes and models, our technicians can be trusted to properly diagnose challenging repairs and other issues. As automotive technology advances, our team is continually updating their education & skills.
Bill - General Manager
Bill is probably the first person you will meet when you come into Jay's Total Car Care.  Bill has over 13 years of experience working as auto repair technician.  Bill grew his skills working on German cars.  He is a former ASE tech and is a specialist at diagnostics and electrical issues.  Currently, Bill fills the role as General Manager at Jay's Total Car Care.
Dave - Shop Foreman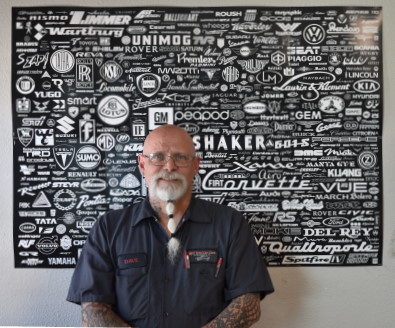 Dave is our Shop Foreman and comes to us with many years of experience working at dealerships like Ford, Dodge, and Mitsubishi. Dave also has small independent auto repair shop experience. Dave has been in Northern Nevada since 2003 and has honed his craft working on his specialty, heavy engine rebuilds. This experience has given him the ability to work on everything from the old school hot rod to the everyday family vehicle. Dave enjoys hunting and fishing with grand kids and riding his motorcycle.
Sheradan - Service Writer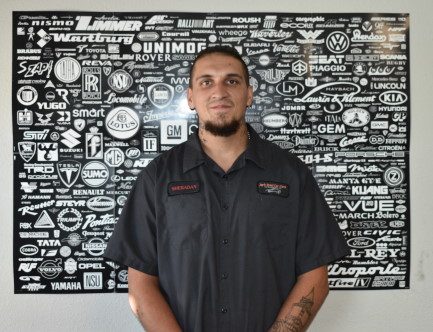 Sheridan works as a Service Writer in our shop and can help you with estimates when work needs to be done. Sheridan has previous experience in construction, mining, asphalt repair, and painting, before coming to Jay's Total Car Care. A Northern Nevada native, Sheridan enjoys riding motorcycles in his free time.
James - Front End/Suspension Specialist
James AKA (Jamesy Boy) has over 7 years of experience in the auto repair industry. James specializes in steering and suspension repair, brakes, transmissions, and clutches. As a Reno native, James attended the TMCC automotive repair program. He has a bachelor's in Mechanical Engineering. In his spare time, he enjoys camping with family and riding ATVs.
Nik - Lead Diagnostic Specialist
Nik comes to Jay's Total Car Care with over 7 years of experience. Nik has previously held an ASE certification as a Master Technician, specializing in diagnostics and troubleshooting. He has certifications from Toyota and GM and has dealership and small independent shop experience. If your check engine light is on, Nik is going to get to the bottom of it! Nik is also certified in heavy line repairs. In his free time, he enjoys computer programming and shooting firearms.
Need Help With Your Car? We'll fix it
We specialise in repairing accident damage to vehicles.
APPOINTMENT
NEED HELP?